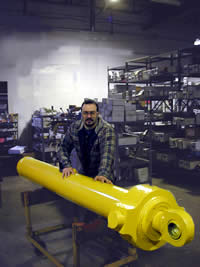 ALL SIZES
We rebuild cylinders from 1/2″ bore to 24″ bore and strokes to over 30 ft. Capacities to hundreds of tons.
ALL BRANDS
American, Canadian, European, Japanese, and others.
ALL TYPES
Construction, Industrial, Agricultural, Refuse, Logging, Marine, Forklifts, etc.
Hydraulic, Pneumatic and Water-Driven.
WE MAKE PARTS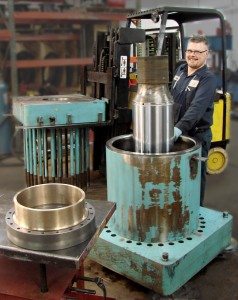 Our machine shop makes most of the metal parts we use for our rebuilds. We make new rods, glands, pistons, even barrels to precisely fit your cylinder.