Download Don's Cheat Sheet!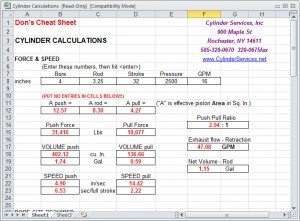 Need some help? Download Don's infamous "Cheat Sheet" Hydraulic Calculator! It's written in Microsoft Excel but should work just fine imported into Google Drive too.
Remember, if you're not sure, just give us a call or email us and we'll be more than happy to help.